Mushroom hunting 2014 season roundup
So along with writing software and expressing my opinions about systems architectures. I also love to hike and hunt for wild edible mushrooms. This year I found some pretty great stuff in MA and NH. Here is a quick rundown of what I found this year.
Golden Chanterelles White Mountains, NH
I found these beauties with two of my good friends after a fairly rough night in the woods. We camped out overnight in the back woods with heavy rain and thunder storms for most of the night. The only good thing that came of it was that these golden beuties were fruting like crazy the next morning. We could have taken 10 times the amount we took but we didn't have enough containers. Next time…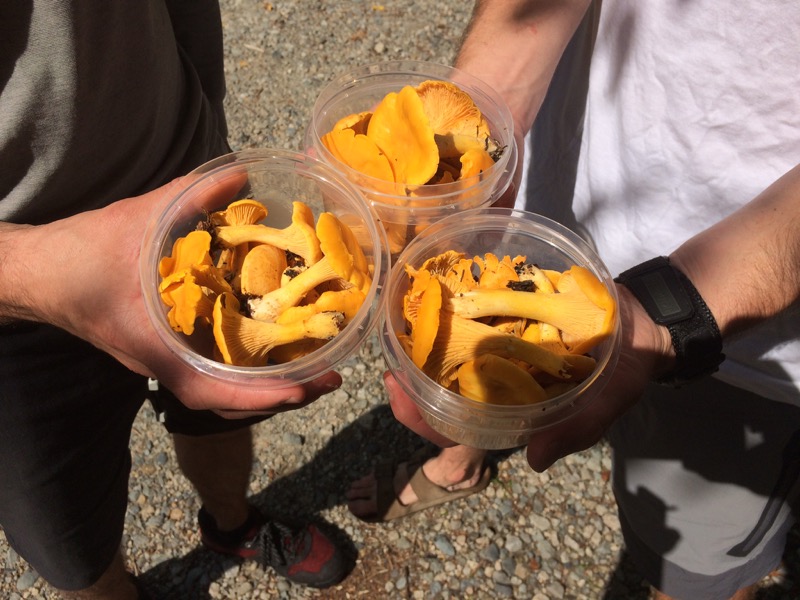 The omelette I made with my share. Eggs, parsley, gruyere cheese, and of course lots of chanterelles.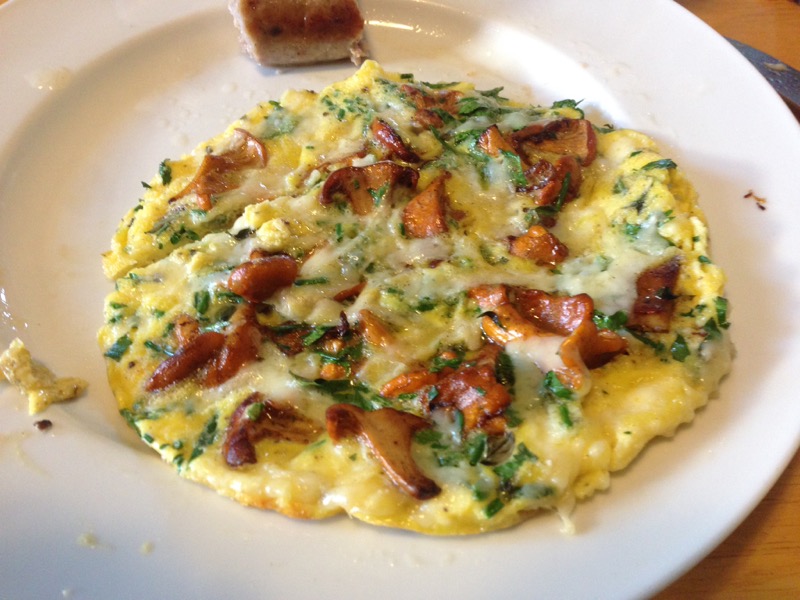 Chicken of the woods, MA
Here we have some laetiporus sulphureus I found in the woods near my house. Cooked in butter and salted nice made for a tasty snack.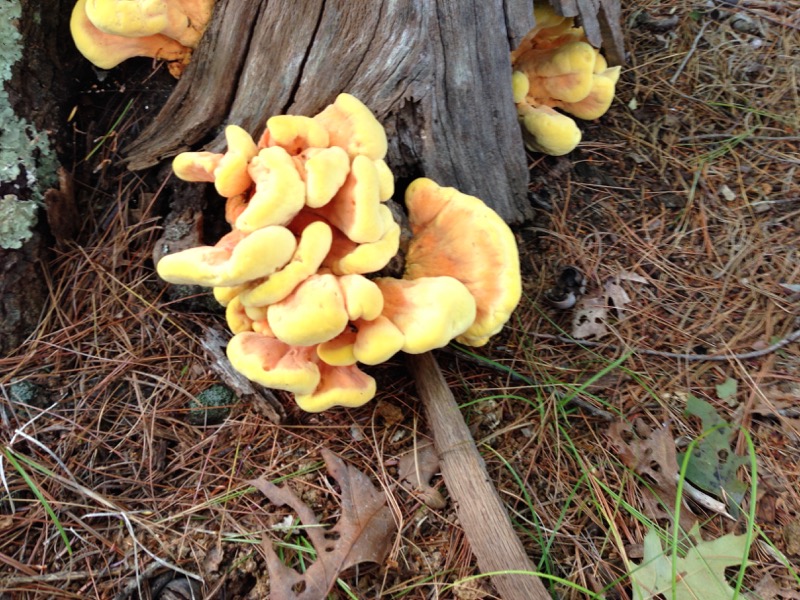 Big Laughing Gym?
I have no idea, could be but I didn't chance it.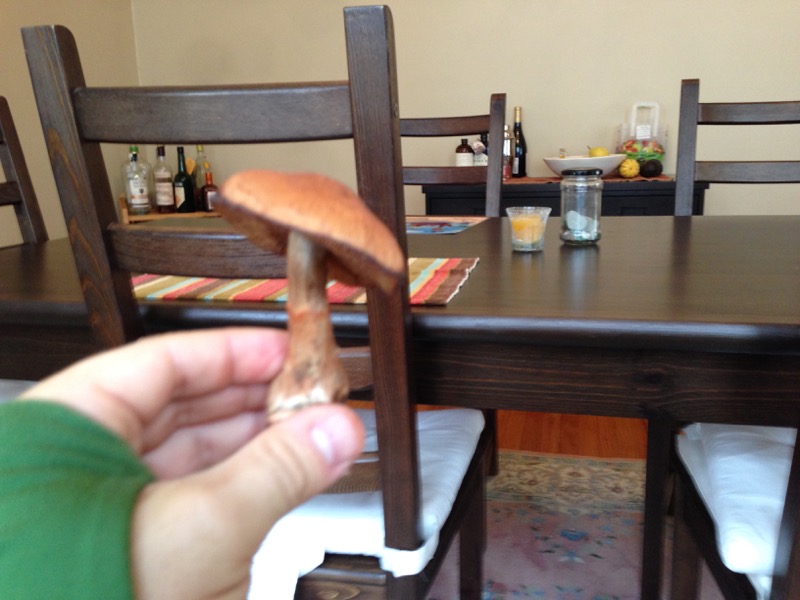 Hen of the woods, MA
Another choice mushroom I found in some woods near my house. This was far and away the best mushroom I found all year. The entire mushroom was edible and it was delicious. Luckily Hen of the woods tend to come back in the same spot year over year, so I will be going back next year.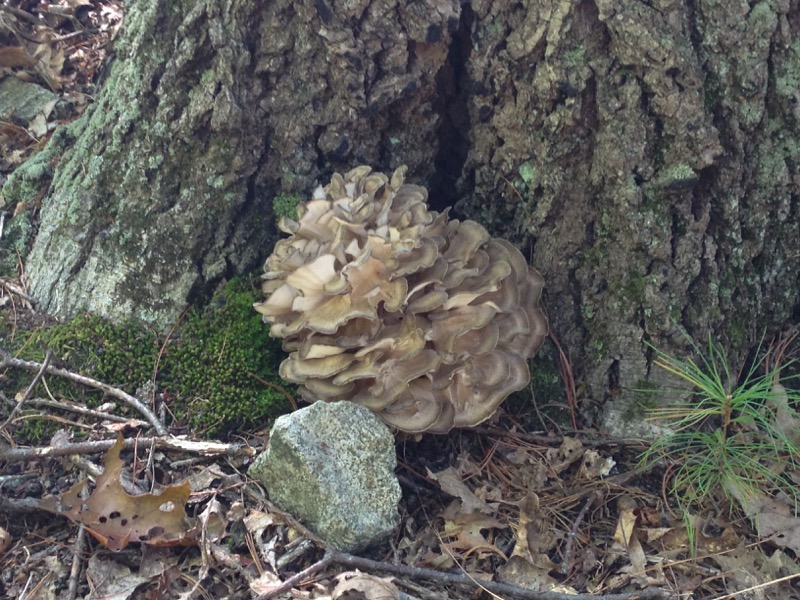 Winter Chanterelles White Mountains, NH
Another hike with friends I stumbled across a different kind of chanterelle. I wasn't expecting to find anything because of the dry weather. But we came upon a mossy section of the woods and there were tons of these little buggers. The most interesting thing about these were the smell. They had a pretty rich aprioct smell and tasted pretty fruity as well.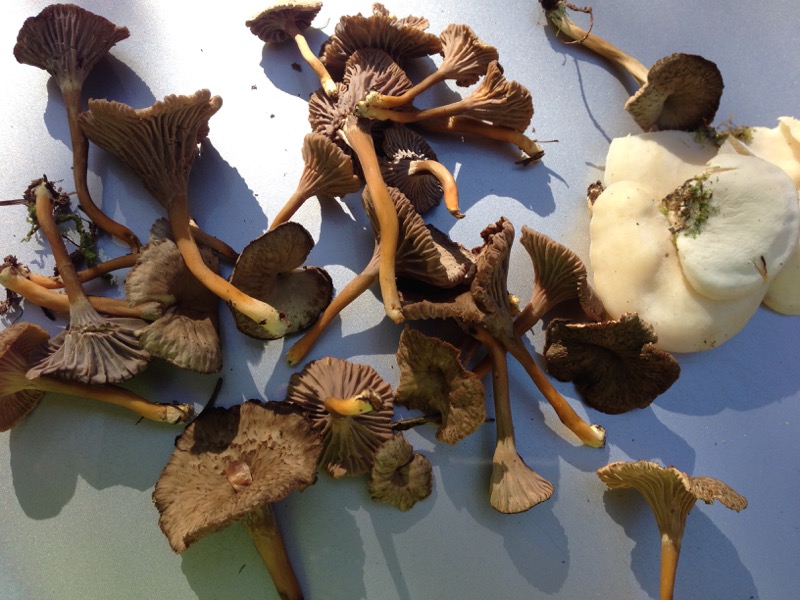 Here is me from a nice lookout point on the mountain during the same trip.